DPW Weekly Roadway Construction Updates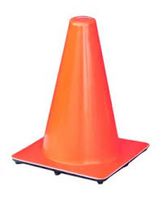 Week of September 27, 2021
Chestnut St. from Lyman St. to Carew St. – Paving 10/25/21 and 11/2/21
Berkshire Avenue between Bay and Harvey Streets
The Springfield Water and Sewer Commission (Commission) is pleased to announce the rehabilitation of water pipes on Berkshire Avenue between Bay and Harvey Streets. The project will be performed by Commission crews as part of planned upgrades to prioritized areas of the drinking water distribution system.
Construction is scheduled to begin April 19, 2021, and continue intermittently through July. Traffic is expected to flow uninterrupted in both directions and be guided by signage and police details.
Work includes upgrading segments of the 24" water main and various valves. The existing pipe dates from 1936. Rehabilitation of drinking water infrastructure is prioritized by regular analysis of data related to age, condition/material, and past water main breaks.
The Commission appreciates the patience of residents, businesses, pedestrians, and drivers while this important work is performed. Please contact the Springfield Water and Sewer Commission at 413-310- 3501 with any questions regarding this project. The locations and status of all Commission infrastructure upgrade projects can also be found at: http://waterandsewer.org/current-projects/.