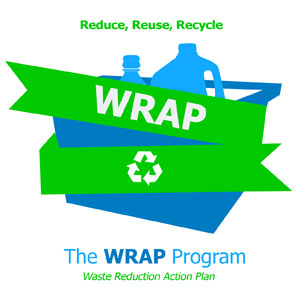 June 20, 2008
The Finance Control Board, in its budget message last year, advocated the investigation of Pay-As-You-Throw. As presented to me, PAYT was considered for implementation beginning July 1, 2008. However, a thorough review of the program and attention paid to residents who voiced concern over the proposal has led me to take consideration of PAYT off the table for the City of Springfield. The program does not effectively address our city's unique characteristics, which include a large number of multiple-home dwellings and condominiums. That, coupled with our already established automatic barrel system, would have created great challenges for a Springfield PAYT. There are other steps, alternatives and plans the City can actively engage in to better address our waste removal issues. The City of Springfield and the Control Board are currently considering such Waste Reduction Action Plans (WRAP). Meanwhile, the annual $90 trash fee remains in effect.
As we move forward, I will continue to pursue fiscally responsible avenues to ease the financial burden placed on residents regarding the trash fee. This process of discussion has been good in elevating awareness. It is important for Springfield residents to understand that trash disposal services carry an exorbitant cost. If we maintain the status quo, our budget will face a $46 million deficit in the next 10 years. That is why we will increase our rate of recycling in Springfield. We are planning an aggressive education campaign and are looking at enforcement options. Increased recycling is good not only for our environment but also our bottom line because the city is charged a fee for every ton of solid waste that is not recycled. Moreover, the City receives money for turning in recyclables, which itself is recycled back into the waste removal costs.
Use your Blue Bins to Save Green!
As we consider a WRAP that address these issues, I remain committed to inclusiveness and will seek input and ideas from residents through public forums and community outreach, such as the meetings I attended over the past 10 days in Hungry Hill and with the Sixteen Acres Civic and Springfield Rental Housing associations.
My number one priority remains public safety and the City of Springfield has experienced significant inroads in this area over the past six months. I am working tirelessly to ensure that those important gains are not compromised by other fiscal challenges, including solid waste removal.
Domenic J. Sarno
Mayor of the City of Springfield