Department of Technical Assistance and Compliance
Department of Technical Assistance and Compliance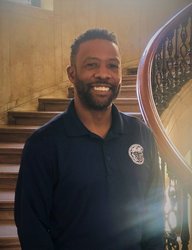 Patrice "Chae" Swan, Director
As the director of the Department of Technical Assistance and Compliance, "Chae" manages the strategic direction and daily operations of the Department and the Mayor's Small, Minority and Women Business Initiative. One of the roles of the Department is to work closely with other departments to expand the inclusion of local businesses in the City's procurement process. DTAC will also advocate for the enhancement of small local businesses in the City of Springfield and beyond throughout the Commonwealth of Massachusetts.
DTAC monitors City contracts to meet the City's goals for City resident hiring, City construction projects as well as Minority, Women and Veteran Business Enterprises participation.
In partnership with local agencies, DTAC strives to provide small businesses with technical assistance.
Page last updated:  Wednesday, December 21, 2022 06:13 pm