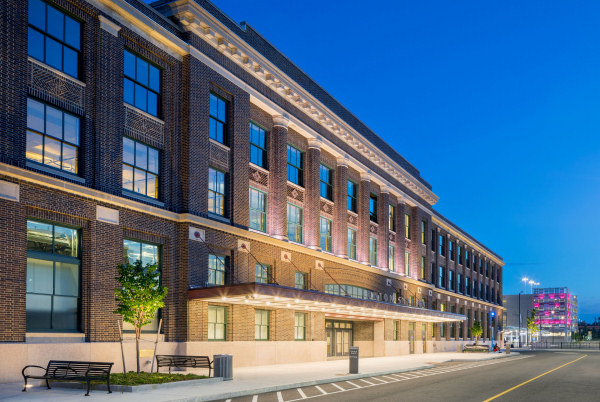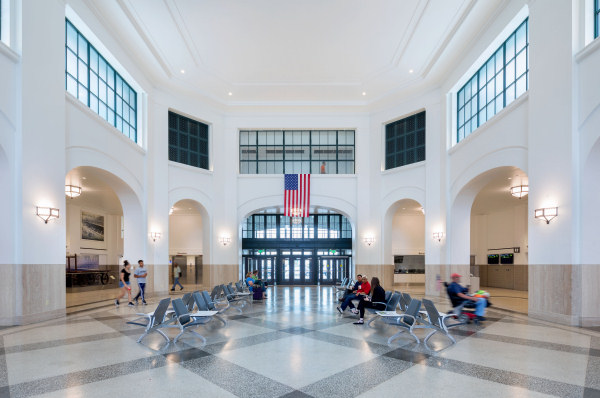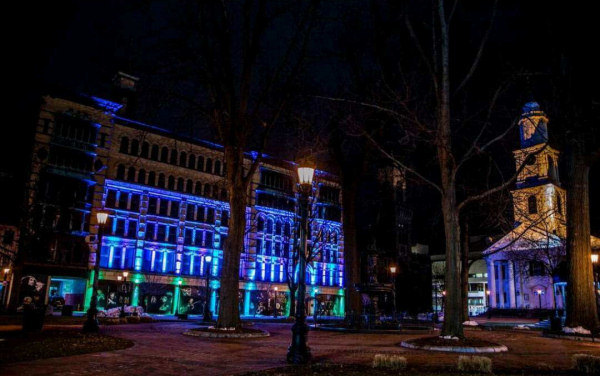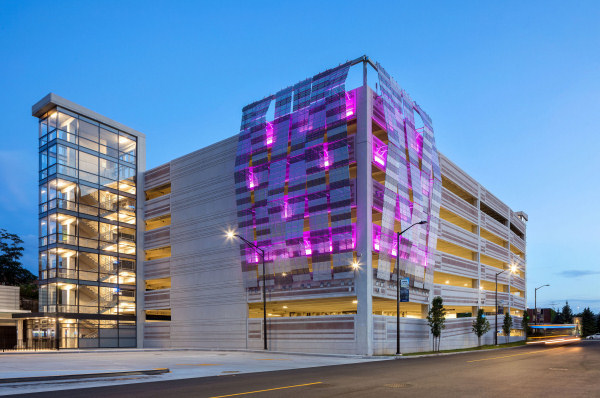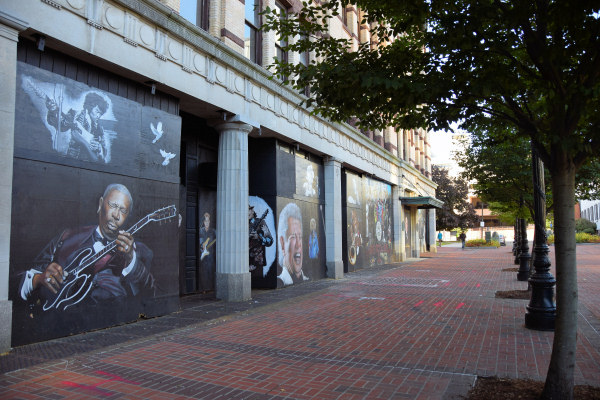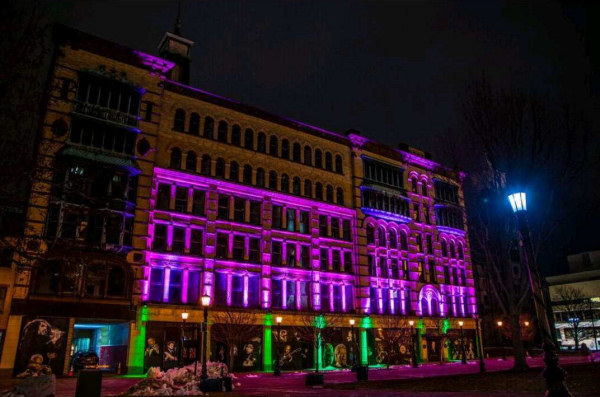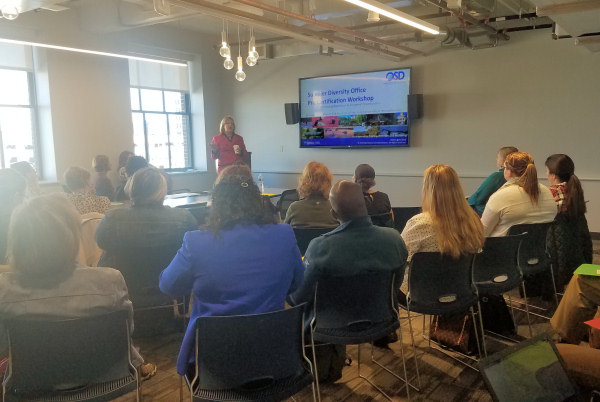 The Springfield Redevelopment Authority is a corporate and political body established by the City of Springfield on June 24, 1960. Over the past fifty years, the Springfield Redevelopment Authority has been a key component in keeping the City of Springfield a vital place. Through broad development powers afforded by Section 46 of Chapter 121B, the Springfield Redevelopment Authority buys and sells property, acquires property through eminent domain, and constructs, finances and maintains properties throughout the City. The five member board is comprised of four Mayoral appointments plus the director of the Massachusetts Department of Housing and Community Development. Since its creation 50 years ago, the Springfield Redevelopment Authority has been involved in more than 35 Urban Renewal Plans throughout the City.
Board Members
Armando Feliciano - Chairperson
Dot Lortie - Vice Chair
Fiore Grassetti - Treasurer
William MacGregor - Secretary
Gloria Torres - At Large


Executive Director
Christopher J. Moskal
The Springfield Redevelopment Authority (SRA) serves the City of Springfield, using its resources to aid Economic Development for its residents:
Help restore blighted properties, improving the quality of life in city neighborhoods while improving the tax base within Springfield.
Improve economic conditions in the city by:
supporting projects that encourage employment opportunities for Springfield residents with emphasis on women, minorities, and veterans
overseeing programs providing assistance to lower-income families
fostering a supportive environment for small-, woman-, and minority-owned businesses
Support meaningful economic development activities throughout the city with open and transparent governance.
The Authority has adopted a resolution to promote job creation for Springfield residents, in the area of construction, as well as permanent business employment at all of the parcels disposed for development by the Authority.

Subject to the approval of the Massachusetts Department of Housing and Community Development, and the limited powers granted to urban renewal agencies in the Commonwealth under Massachusetts General Laws chapter 121B, parties purchasing and developing SRA property will be asked to make best efforts to have every contractor and the end users of the site produce full time employment in the construction and business uses for Springfield residents.

Submissions to the SRA for the sale and development of real property shall contain estimates of construction jobs anticipated to be created. On a quarterly basis, purchasers will submit information stating the percentages of the Springfield residents (with emphasis on women, minority, and veterans) hired on the project. The SRA may publish on its website and in other public venues, the project and its associated job creation information.

The SRA strongly urges redevelopers to utilize woman/minority and small enterprises for their project work and, when possible, will consider these priorities in its disposition decisions.
Adopted May 3, 2016
CITY OF SPRINGFIELD, MASSACHUSETTS OFFICE OF PROCUREMENT,
ON BEHALF OF SPRINGFIELD REDEVELOPMENT AUTHORITY
Bid No. 20-171; 13-31 ELM STREET REMEDIATION AND RENOVATIONS PROJECT
City of Department of Capital Asset Improvement/Springfield Redevelopment Authority
Sealed bids for a Prime Contractor contract and Filed Sub-Bid contracts are requested through the Office of Procurement. Bidding procedures are per Massachusetts General Laws (M.G.L.) Chapter 149 as amended and other applicable statutes. Chapter 149 requires that the Prime/General Contractor be certified by the State Division of Capital Asset Management in the category, "General Building Construction."
Bids for Prime/General Contractor will be accepted at the COS Office of Procurement (Room 307 City Hall) until 2:00PM on June 10, 2020, at which time they will be publicly opened and read.
Sub Bids will be accepted at the COS Office of Procurement (Room 307 City Hall) until 12:00PM on June 3, 2020, at which time they will be publicly opened and read.
The Springfield Redevelopment Authority is seeking bids for the remediation of hazardous materials, selective demolition and renovations at 13 – 31 Elm Street, Springfield, MA. Estimated cost of the Project is not to exceed $3 Million. The Sub-Bidders must be certified by the State Division of Capital Asset Management in the following category: Electrical. There is an optional site visit scheduled for 5/27/20 at 10:00 A.M. Please Email Jim Hanifan (JHanifan@cbaarchitects.net) no later than 5/25/20 at 2:00 P.M. to schedule walk through times/groupings.
Bid Forms and Contract Documents will be available for download at www.biddocsonline.com on May 20, 2020, (may be viewed electronically and hard copy requested) or at Nashoba Blue, Inc. at 433 Main Street, Hudson, MA 01749 (978-568-1167).
Bidders requesting Contract Documents to be mailed to them shall include a separate check for $40.00 per set for UPS Ground (or $65.00 per set for UPS overnight), payable to BidDocs ONLINE Inc. to cover mail handling costs.
All questions must be made in writing and received by COS Office of Procurement (ttheocles@springfieldcityhall.com) no later than 6/4/20. The City of Springfield goal of twenty (20%) MWBE participation applies. Massachusetts Division of Occupational Safety Prevailing Wage rates may apply. The Chief Procurement Officer/Designee reserves the right to waive any informality in and to reject any or all bids if it is in the public interest to do so.
City of Springfield, MA, Office of Procurement
Theo Theocles, Deputy Procurement Officer
ON BEHALF OF THE SRA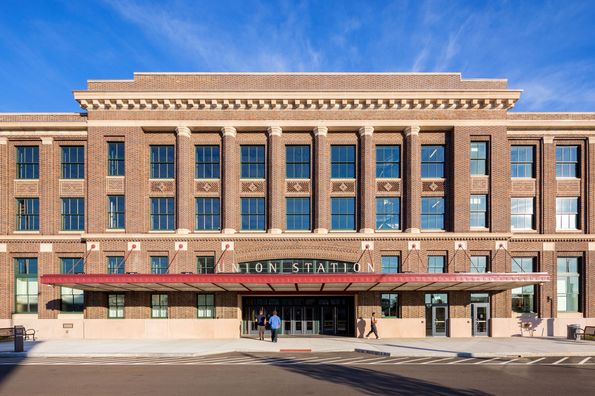 Opal-Winn, preferred developers for the Court Square Project, inch closer to commencing rehabilitation of this historic property.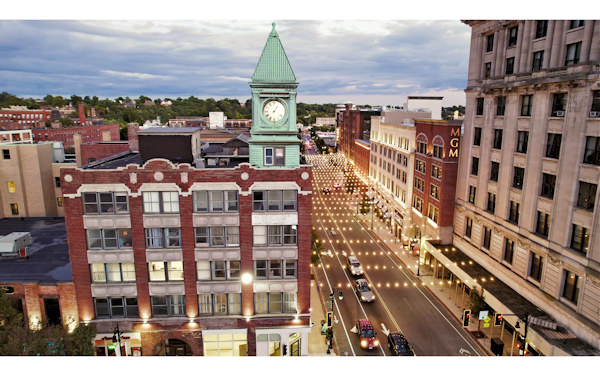 SPRINGFIELD - A development group proposing a $55 million renovation of the long-vacant historic Elm Street block at Court Square told city councilors on Monday they are on the brink of securing full financing for the project.
Michael V. O'Brien, executive vice president of WinnCompanies of Boston, said his company and co-developer Opal Real Estate, of Springfield, are working to secure the final 10 percent of financing, about $5 million, to move forward with the renovation-historic restoration project at 13-31 Elm St.
WinnCompanies and Opal are proposing primarily market-rate housing for the six-story building, along with commercial tenants on the first floor. Local businessman Peter A. Picknelly is part of the development team.
An offer of $11 million from MGM Springfield, as part of its commitment to bring market rate-rate housing to the downtown area, is a critical source of funds, officials said.
Councilors hailed the news that the project could begin by the end of 2019 if the financing gap is closed. Read More
Former York Street Jail Site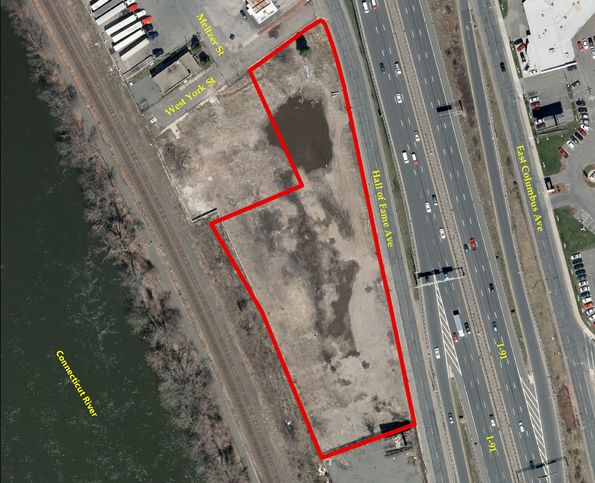 Project Location: York Street & West Columbus Avenue
Property Owners: Springfield Redevelopment Authority
Parcel Size: 2.5 acres
Zoning: West Columbus Avenue Urban Renewal District
Photo Gallery of York Street Jail Demolition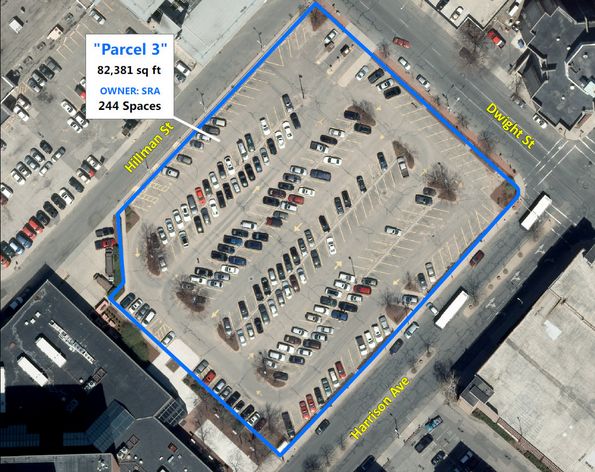 Located on the corner of Dwight St and Harrison Avenue, "Parcel 3" is presently a 244-space parking lot serving TD Bank, and leased to New Marlboro Corporation. Future development will support further downtown expanision.
Indian Orchard Business Park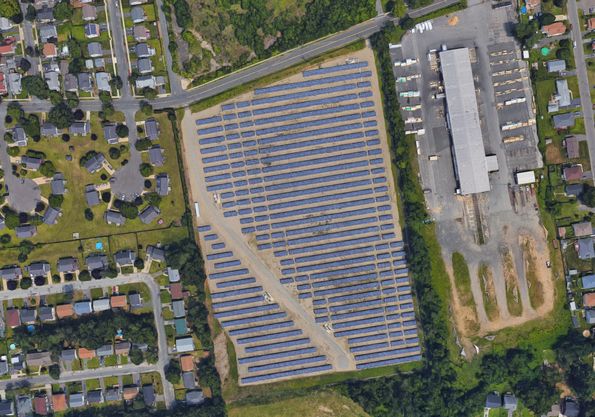 Fully occupied park containing Eversource Solar Farm and Wellspring Harvest Hydroponic Farming center.
Smith & Wesson Industrial Park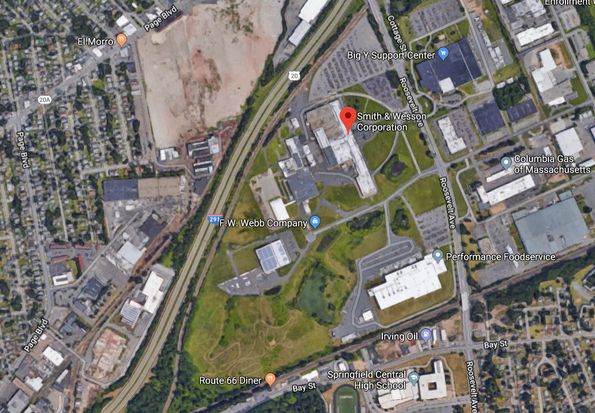 The Smith & Wesson Industrial Park is fully occupied.
Page last updated: Wednesday, May 20, 2020 02:34 am