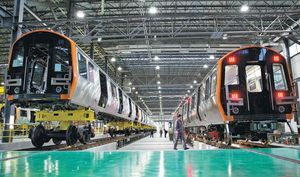 Springfield has a number of different programs to help new and existing businesses grow. Below is information on some of the most useful programs. Also be sure to check out information on Business Assistance.
The Tax Increment Financing (TIF) program is available for commercial real estate redevelopments. Projects must create and/or retain jobs and include significant private investment impacting new real estate value. Program is a partnership with the Commonwealth of Massachusetts Economic Development Incentive Program and can include state tax credits. TIF's can be for between 5 to 20 years, and impact only the new growth created by the economic development project.
A similar structured program is also available for market rate housing multi unit projects, the Housing Development Incentive Program (HDIP)., which offers tax incentives for the development of new market rate housing units. More information can be found here.
New Market Tax Credits - The NMTC program permits taxpayers to receive a credit against Federal income taxes for making qualified equity investments in designated Community development Entities.
Research & Development Tax Credit - Massachusetts has a research and development tax credit with generous carry-forward provisions.
Massachusetts Film Tax Credit - There is a state tax credit for filmmakers who wish to shoot films in Massachusetts. Springfield offers a more cost-effective alternative to Boston and also has advantages in location. For more information about the Film Tax Credit, click here.
The City of Springfield CDBG Storefront Grant program is designed to assist neighborhood businesses located within CDBG eligible areas complete basic storefront improvement projects. Funding is available for up to $25,000 per storefront. Property owner applicants require a 100% match per project. Business owner applicants require a 10% match per project. Please review the application guidelines for full details and requirements of the program by visiting here.
To learn about the federal Opportunity Zone program and its eligible areas in Springfield, visit here.