Election Returns November 3, 2020
| | |
| --- | --- |
| Event | Dates and Deadlines |
| City Preliminary | September 14, 2021 - Tuesday 7:00am - 8:00pm |
| Municipal Election | November 2, 2021 - Tuesday 7:00am - 8:00pm |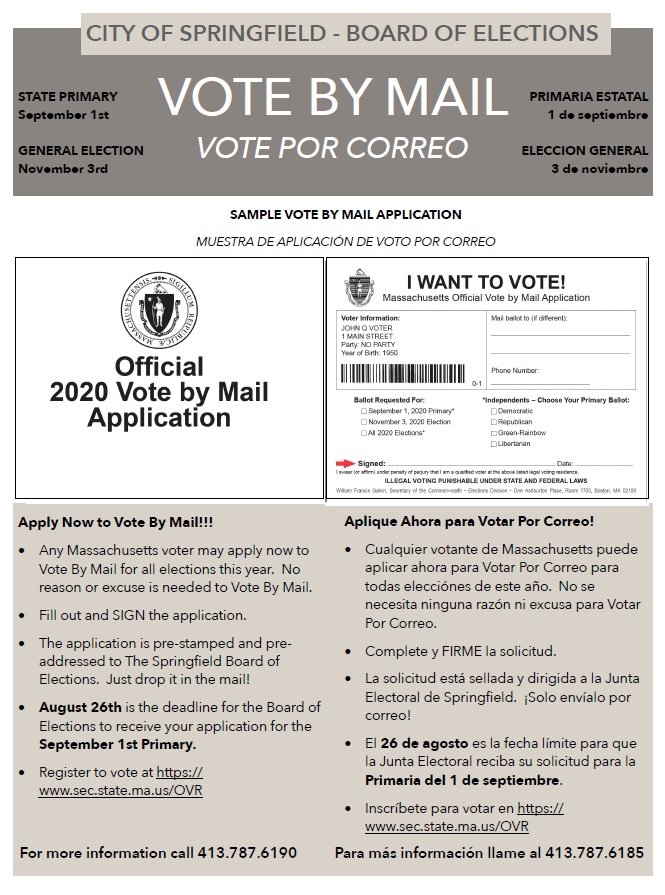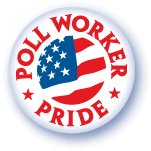 The Springfield Election Commission Needs You!
We need poll workers and bilingual poll workers who are fluent in English and Spanish to serve as election officials and assist voters in the 2020 Elections.
Call 413-787-6120 if you are interested. Or complete the Poll Worker Application which can be submitted the follow ways:
Fax: (413) 787-6190
Mail: Board of Elections, 36 Court Street, Room 8, Springfield, MA 01103. Attn: Melissa Mitchell.
The minimum requirements to serve as a poll worker are as follows:
Must be fluent in English.
Be a registered voter in the state of Massachusetts.
Be available to work 6:30 am - 8:15 pm on Election Day.
Must be able to attend a MANDATORY paid training annually.