Working in Cooperation with the Massachusetts Attorney General's Office
Click here for Attorney General's Office Multilingual Resources
City Hall, Room 315
Tel: (413) 787-6437 - TTY: (413) 787-6154
Fax: (413) 787-7781
E-mail: moci@springfieldcityhall.com
OUR VISION: To protect the good of consumers and ensure a safe and fair marketplace, free and clear of deceitful practices.
OUR MISSION: To empower consumers with knowledge for them to make informed decisions, and to advocte for those who need assistance in resolving a consumer complaint.
OUR MOTTO: "Education is the Best Prevention!"
WHAT'S NEW? Since launching our very own podcast, The Consumer Toolbox, we've also introduced The Consumer Toolbox quarterly newsletter (find the link on the right column). To subscribe, send an email to moci@springfieldcityhall.com.
The Mayor's Office of Consumer Information ("MOCI") is a Local Consumer Program (LCP) funded by and working in cooperation with the Massachusetts Office of the Attorney General to help consumers resolve complaints who otherwise have to seek legal recourse through the court system. It serves residents of the City of Springfield and its surrounding cities and towns throughout Hampden County, as well as parts of Worcester County. The MOCI cannot guarantee the outcome of a complaint but ensures that it will, with the cooperation of both parties, aim to effectively provide consumer advocacy assistance in hopes of reaching an amicable resolution.
Since 2000 MOCI has handled tens of thousands of complaints, advocated for consumers, and successfully recovered over $14 million dollars for them in the form of a refund or credit. It has held hundreds of community outreach events throughout its serving community.
The MOCI's services are provided throughout Hampden County, and the following Worcester County cities and towns*: Brookfield, Charlton, Dudley, East Brookfield, Holland, North Brookfield, Oxford, Southbridge, Spencer, Sturbridge, Tolland, Wales, Warren, Webster, and West Brookfield.
Spanish-speaking staff is available.
The MOCI staff will educate consumers on their rights in many consumer-related areas and has an array of brochures readily available.Some of the areas the MOCI can assist with are:
Lemon Laws
Home Improvement
Debt Collection
Retail Rights
Credit
Landlord/Tenant Rights
To speak to a case specialist to learn of your consumer rights, seek advice on how to resolve your dispute, or to request consumer assistance, call (413) 787-6437. We are ready to personally answer your question(s).
TO FILE A COMPLAINT
NOTE: Consumer complaints are completely online in a centralized computer system at the Massachusetts Attorney General's Office to bring to their attention any potential trends of unfair and deceptive business practices in our serving jurisdiction.
However if need to request a printed version of the complaint form, or wish to speak with a case specialist about filing a consumer complaint, you may reach a Case Specialist at (413) 787-6437, Monday through Friday from 9am to 4pm.
The MOCI brochure is available in English, Spanish and Russian.
CONSUMER RESOURCES:
Are you facing foreclosure? The MA Attorney General's Office may be able to help: Mortgage Lending and Foreclosures
For additional consumer protection information (Lemon laws and home improvement) visit: Massachusetts Office of Consumer Affairs & Business Regulation
Identity theft is the fastest growing crime in America. Learn how to deter, detect and defend against it, visit: Federal Trade Commission: Identity Theft
Did you know that you are entitled to a free annual copy of your three credit reports, with no strings attached? When requesting your credit reports, be sure not to use a public computer or Wi-Fi and allow at least 20 minutes for the process. Securely request your free credit reports from Annual Credit Report.
Are you feeling overwhelmed with pre-approved credit card offers in your mailbox? Did you know that they put you at risk of identity theft if they end up in the wrong hands? To stop receiving pre-approved credit card offers, click here: Opt-Out of pre-approved credit card offers
Would you like to reduce the volume of junk mail in your mailbox? You can actually stop junk mail by simply requesting to opt-out: Stop Unsolicted Mail, Calls and Emails
To stop telemarketing calls to your home or mobile telephone, register at: National Do Not Call Registry
Are debt collectors harassing you at home or work? Learn what you can do to stop the calls your consumer rights: Fair Debt Collection
There is accountability for predatory lending. The CFPB will "Educate, Enforce and Study" consumer issues. Visit their website at: Consumer Financial Protection Bureau
Before doing business with a merchant, you may want to first check its ratings and complaint history with the Better Business Bureau
Elder scams and financial exploitation are on the rise. The U.S. Department of Justice launched a website, Elder Justice to help protect seniors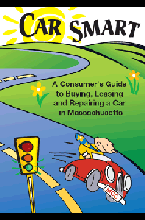 REMOTE OUTREACH IN ACTION
We are looking for opportunities to partner with other service providers, community libraries, universities/colleges, high schools, civic organizations and churches to offer a series of workshops to consumers. If you are interested, please reach out to us via email at moci@springfieldcityhall.com.
Due to high demand from community groups, we are currently booking outreach presentations beginning in mid-September, and already have limited dates available, including November and December. Please contact us before submitting a Speaker Request Form, or provide us with three proposed dates and we will do our very best to accommodate your request. Thank you.
Hampden & Worcester County consumer outreach
We continue to receive requests for outreach events thoughout Hampden County and parts of the Worcester community. If your school or organization is interested in getting empowered on a consumer topic (such as Scams & Fraud, Identity Theft, Credit, Buying a Car) complete the Speaker Request Form or contact us via email: moci@springfieldcityhall.com. We are prepared and committed to serve you FREE of charge.