Build Your Career with the City of Springfield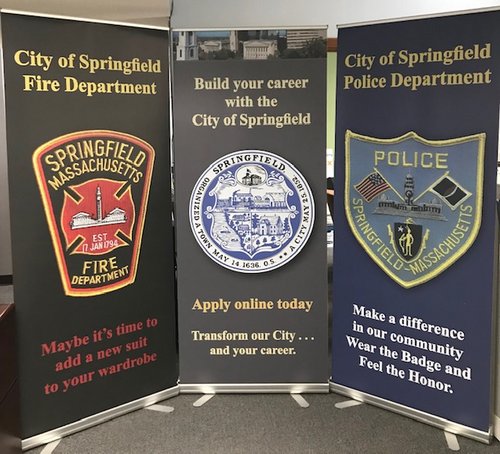 As one of the community's largest employers, the City of Springfield employs more than 6,000 people. Every day, our employees help make local government more efficient and effective. We are committed to attracting and supporting a diverse workforce and offer competitive salaries and benefits that drive operational excellence.
The City of Springfield is an Affirmative Action and Equal Opportunity Employer. All applications will receive equal consideration regardless of race, color, religion, creed, gender, sexual orientation, veteran status, and other protected classes.
Visit https://www.governmentjobs.com/careers/springfieldma to view current open positions.
Written Examination Date(s): Beginning October 24, 2022
Application Open Date: July 5, 2022
Application Deadline: August 30, 2022*
Candidates are advised to apply 2022 Firefighter Exam as soon as possible and encourage to visit local Fire Station during the Open House. Meet with and learn about Fire Departments from around the region including Chicopee, Holyoke, Springfield, Ware and others.
There are two Municipal Firefighter Exam & Career Information Sessions in Springfield this summer. Both sessions will take place at Springfield Campus, Classroom 119, 100 Grochmal Avenue, Indian Orchard, MA 01151.
Dates/Times
Thursday, July 28th from 6:00 to 7:30 PM
Saturday, July 30 from 10:00to 11:30 AM
Advance your job search and career through MassHire Springfield's many workshops and career training options.