Mayor Sarno Provides Updates on Meetings with Cabinet Heads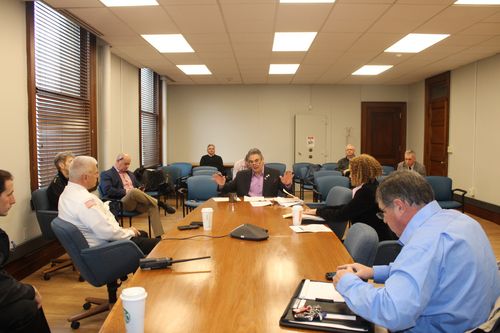 Mayor Domenic J. Sarno's meets with his Cabinet Heads to provide daily and weekly updates on the COVID-19 situation.
Mayor Sarno, in the best interests of our residents and business community, continues his daily and weekly meetings with his cabinet heads as they work 24/7 to facilitate and coordinate with all of our local, state, federal, and public and private partners in response to the COVID-19 Coronavirus pandemic.
Disclaimer: The information provided below is for informational purposes only and is considered to be accurate and true at the date of publication and might be subject to change
Click on the dates below for the daily situational updates.
NOTE: As of June 21, 2021 the daily reports will be replaced with weekly reports.
NOTE #2: As of May 9, 2022, the weekly reports will be replaced with monthly reports