US gives $108M for track work between Springfield, Worcester; project will spur passenger service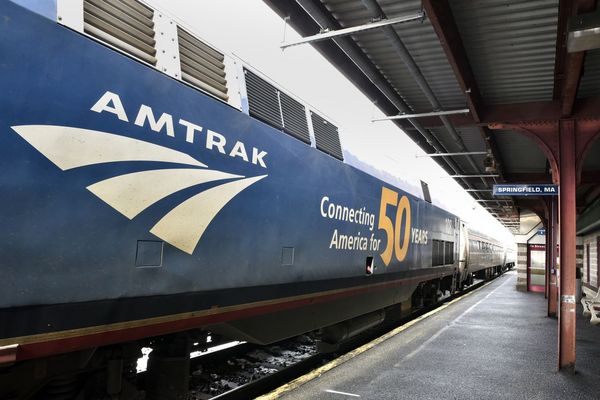 SPRINGFIELD — East-west passenger rail – the long-held dream of linking Springfield and Boston with fast, frequent passenger trains – picked up steam this week with major federal funding.
The state of Massachusetts, Amtrak and freight railway CSX received $108 million from the U.S. Department of Transportation to cover track improvements along 53 miles of railroad between Springfield and Worcester.
Residents, politicians across the Western Massachusetts region, advocate for the East-West passenger rail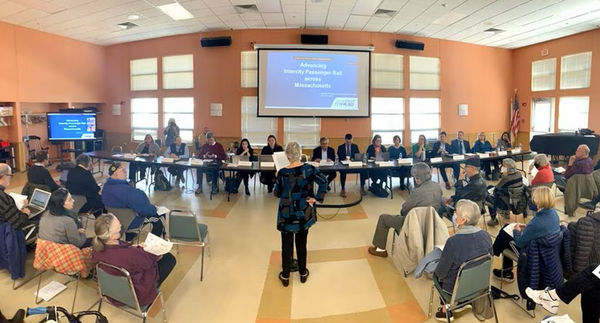 SPRINGFIELD — To Amanda Pham, executive director for the Springfield Redevelopment Authority, the owner and operator for Springfield Union Station, the development of a rail authority for Western Massachusetts is "critical to empowering our region."
She said rail service can "accelerate equitable growth, make environmental advancements, create jobs, and expand housing opportunities, all with a focus to Western Mass."
Pham was one of several residents and local politicians to vouch for the creation and funding of east-west rail at the Western Massachusetts Passenger Rail Commission's second meeting of the day at Springfield Technical Community College. The first took place at the Northampton Senior Center... read more
The SRA Welcomes Its Newest Appointed Commissioners, Cheryl Stanley and Margaret Boyle!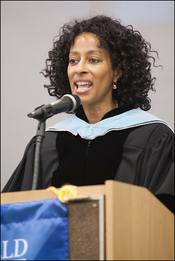 Cheryl Stanley
In March 2022, Cheryl Stanley was appointed to the SRA Board by Mayor Domenic Sarno. After serving as the Early Childhood Coordinator and teaching as a professor at Westfield State University until 2010, Cheryl served as the Dean of Education there from 2011 to 2020. Currently, Cheryl serves as the Vice President of Education Programs and Advocacy at The Urban League of Springfield. In addition to her extensive experience in the field of education, Cheryl is an active member of her community who seeks to help meet the needs of local families and their children.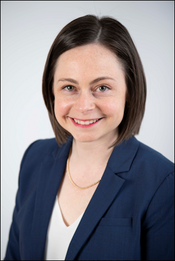 Margaret Boyle
Appointed to the SRA Board by Governor Charlie Baker in June 2022, Margaret Boyle serves as the Communications Director in the Office of U.S. Representative Richard E. Neal. Aside from her responsibilities working for the Congressman, Margaret is also very active in her community and the recent recognition as one of Business West's 40 under 40 for the Class of 2022. Margaret helped found the William J. Boyle Scholarship Fund, which seeks to advance educational opportunities for Springfield high school students. Additionally, she has played a lead role in creating the annual Run Billy Run 5K road race and one-mile walk. Recently, Margaret joined the board of directors of the Springfield Boys & Girls Club, and she is actively involved in fundraising efforts for the Susie Foundation which helps support families afflicted with ALS.
Amtrak restores daily east-west train service through Springfield, Worcester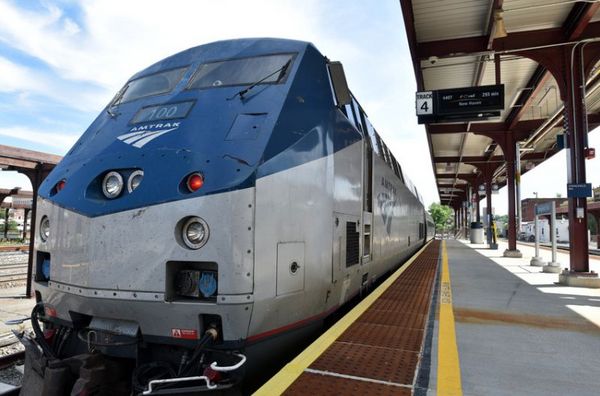 05/11/2022 - Amtrak will restore daily service on the lone east-west train running through Springfield — the Chicago-to-Boston Lake Shore Limited — effective May 23.
Amtrak reduced service due to COVID-19 restrictions and was running the train just three, and later five, days a week. Most recently, the Lake Shore Limited is not running on Tuesdays and Wednesdays.
The passenger railroad released a summer schedule featuring the most Acela frequencies since the onset of the pandemic and Northeast Regional departures nearing 80% of pre-pandemic service levels.
Previously announced was Amtrak's decision to restore its Hartford Line service to pre-COVID levels, the passenger railroad announced this week.
Seven total north-south Hartford Line trains returned, including two weekday trains, one Saturday train and four Sunday trains.
Amtrak said that it is able to restore service in part because... read more
Mayor Sarno Names Amanda Pham New Springfield Redevelopment Authority Executive Director
- First Ever Female to Head the SRA -

~ Thanks to Retiring Executive Director Christopher Moskal ~

Springfield, MA – Mayor Domenic J. Sarno today named Springfield Redevelopment Authority (SRA) Deputy Director Amanda Pham as its new Executive Director. With Mayor Sarno's appointment, Deputy Director Pham becomes the first female ever to lead the SRA in the City's history. She will follow in the footsteps of retiring Executive Director Christopher Moskal. Executive Director Pham begins her new role on August 3, 2021.

Mayor Sarno states, "First of all, my many thanks to Chris for all his years of dedicated service. He has always been such a professional and humble public servant, with a 'can do attitude' through many economic development projects and natural disaster situations. I wish him all the best."

Mayor Sarno continues in commending and thanking new incoming Executive Director Amanda Pham, stating, "She's done an excellent job with the operations and the 'nuts and bolts' of the SRA. She is well positioned to take the reins and help lead my administration towards more economic development successes."

Chief Development Officer Timothy Sheehan stated, "The selection of Amanda Pham for the position of Executive Director of the Springfield Redevelopment Authority (SRA), is made with the clear understanding that she possesses the requisite experience, institutional knowledge and understanding of the important role that the SRA plays in the advancement of the city's overall economic development agenda. I am confident that she will hit the ground running day one with the current portfolio of projects being managed by the SRA and that she has the skills necessary to take on those projects that will come to the SRA in the future. Her elevation to the role of Executive Director ensures that the SRA's role in Springfield will continue to expand."

SRA Executive Director Christopher Moskal states, "Conscientious, competent, thorough, on-target and civic minded. These are the attributes that quickly come to mind about Amanda Pham. She is a superb choice to lead the Springfield Redevelopment Authority with an extensive background in planning, managing, and financing complex development projects. She is an effective consensus builder with experience in working with community groups throughout the city. She will step into this new role without skipping a beat." SRA Board Chairperson Armando Feliciano stated, "Chris Moskal was a sincere pleasure to work with. A dedicated public servant with a humble heart. He cared for and loved this city. He worked diligently on all projects and developed good relationships with the board and outside interests. On behalf of the board, we will miss him."

Feliciano continued, "I want to thank Mayor Sarno for making a great decision in choosing Amanda Pham as Chris's successor, demonstrating his commitment to Inclusion. She has been instrumental in aligning all our procurement and budget aspects, and working with minority contractors to help increase diversity. Most importantly, Amanda as Deputy Director will step into her new role providing continuity to the SRA."

SRA Deputy Director and Chief Procurement Officer Amanda Pham stated, "I am truly honored and humbled to accept the position of Executive Director of the Springfield Redevelopment Authority. I am excited to continue my 11+ years of service with the Redevelopment Authority and look forward to working with the City on many new projects to come! I want to thank the Mayor, the SRA Board, the "soon to be retired" Executive Director, Christopher Moskal, and Chief Development Officer, Timothy Sheehan for their confidence in me to lead the Authority."
SRA Court Square Project One Step Away From Becoming a Reality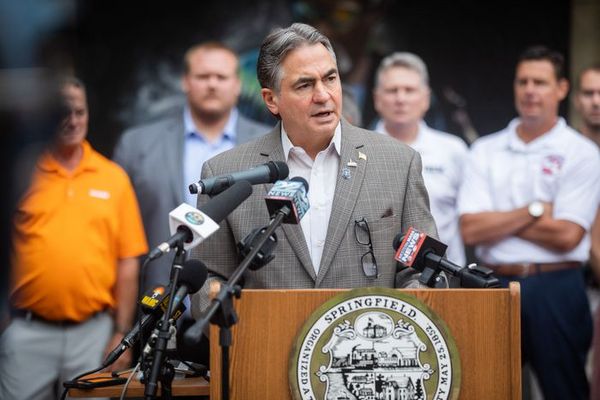 07/14/2021 - SPRINGFIELD — Expect construction work to begin in the fourth quarter of this year on the long-awaited and much delayed rehab of 31 Elm Street Court Square project in the heart of downtown.
"It's happening," said Peter A. Picknelly of developer OPAL, at a press conference on Wednesday. "Two years from now, we will be cutting the ribbon."
His father, Peter L. Picknelly, had tried to rehab the building with the first of a series of proposals going back more than 30 years.
The news conference hosted outdoors was to name Fontaine Brothers of Springfield as the general contractor for the project. The $50 million project is expected to employ 100 to 120 union construction workers, said Colton Andrews, president of the Pioneer Valley Building Trades Council.
"The next step is to get Fontaine Brothers working," said Michael O'Brien of WinnDevelopment, OPAL's partner on the project. "The building is stable. But winter really does a number on the exterior, the freeze-thaw cycle. Time is not our friend."
The plan is to build 74-unit apartments with, as previously reported 59 market-rate upscale apartments and 15 workforce apartments restricted to tenants earning up to 80% of the area median income, and retail/restaurant space on the first floor.
Picknelly described a ground-level restaurant with room for 200 patrons and a n outside patio. It's a restaurant project his partner and friend, the late Andy Yee, often discussed when the subject of 31 Elm Street came up.
"We'll find a way ... read more
Vanessa Ford Sings Star-Spangled Banner at Union Station
Nice to be home: Hispanic-American Library supporters praise new site at Springfield Union Station
06/17/2021 - It's nice to be home.
That was a theme on Friday as organizers and supporters of the Hispanic-American Library gathered on Friday for the grand opening of the Hispanic-American Library's new home at Union Station on Frank B. Murray Street.
The new leased location is in a vacant, 1,100 square foot storefront in the station's concourse, adjacent to a Dunkin' Donuts.
"It feels awesome to have a home," said Juan R. Falcon, executive director of the library organization. "Mi casa es su casa, translation, my home is your home. Anytime, please come in, spend some time with us and let's go do this together."

The library had previously been a tenant of the New North Citizens Council, and years ago was located at the Puerto Rican Cultural Center. There have been tough times financially, but the library has collaborations with many educational and cultural groups and has private and public funding, officials said.
Those attending the ribbon cutting ceremony included U.S. Rep. Richard E. Neal, Mayor Domenic J. Sarno, state Sen. Adam Gomez, state Reps. Carlos Gonzalez and Brian Ashe, and City Councilors Gumersindo Gomez, Victor Davila, Melvin Edwards, Justin Hurst, Jesse Lederman, and Tracye Whitfield, and School Committee member Maria Perez, and Sheriff Nick Cocchi..
The library provides educational and cultural programs and activities, stressing the achievements of Latin Americans locally, regionally, nationally and beyond, the group said. It includes education programs for young children and the site has a computer lab for youth.
... read more
Page last updated:  Thursday, May 12, 2022 04:02 pm