EMERGENCY BUSINESS ASSISTANCE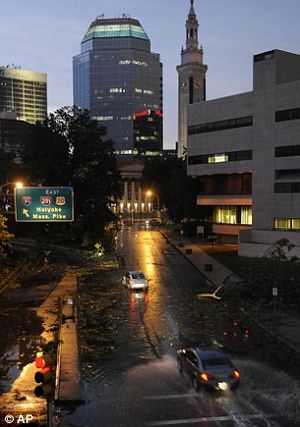 *Important UPDATES:
SBA Opens Recovery Center in Springfield for Disaster Affected Businesses
The U. S. Small Business Administration announced today the opening of a Business Recovery Center in Springfield, Massachusetts to help businesses impacted by the severe storms and tornadoes that occurred on June 1, 2011.
The Business Recovery Center is located:
Hampden County
STTC Technology Park
1 Federal Street, Building 101
Springfield, MA 01105
Opens: Monday, June 27 at 8:00 am
Hours: 8 a.m. to 5 p.m., Monday – Friday, until further notice
The SBA offers low interest disaster loans to disaster survivors for physical losses up to its loan limits. Approved loans can be increased for protective measures to lessen similar future damages. Additionally, small businesses and most private nonprofit organizations can obtain loans for unmet working capital needs. To be considered for this assistance, disaster victims need to apply by the deadline.
The filing deadline to return applications for physical property damage is August 15, 2011. The deadline to return economic injury applications is March 15, 2012.Businesses that were affected in any way by the tornados are urged to register with FEMA either at http://www.disasterassistance.gov/ or by calling 1-800-621-FEMA or by visiting the center at STCC.
Additional assistance may be obtained by calling the SBA Customer Service Center at 800-659-2955 (800-877-8339 for people with speech or hearing disabilities) Monday through Friday from 8 a.m. to 6 p.m. ET or by sending an e-mail to disastercustomerservice@sba.gov.
=====================================
If you would like to speak with a city representative to assist you with navigating the programs or any questions regarding city issues, please contact:
Please email Bruce Stebbins, Business Development Administrator, at bstebbins@springfieldcityhall.com
For assistance in Spanish please contact Samalid Hogan, Project Manager, at (paraasssistancede negociosenespañolpor favor contacte a) shogan@springfieldcityhall.com
You may also contact either directly at 413-787-6020 during regular business hours, 8:15-4:30, Monday-Friday.
======================================
CODE ENFORCEMENT AND HEALTH DEPARTMENT ISSUES
If you are unsure if your business can legally reopen after damage to the property and/or business, please first contact the Building Code Enforcement department at (413) 787-6031 and the Health & Human Services department at (413) 787-6740.
LOCAL AGENCY ASSISTANCE
Commonwealth of Massachusetts has set up a "Storm Assistance Center" for residents and businesses at the Department of Transitional Assistance Office at 95 Liberty Street, Springfield (413) 858-1000.
Massachusetts Latino Chamber of Commerce, Springfield, Please contact Carlos Gonzalez at cg@masslatinochamber.com or at (413) 746-1989. The Latino Chamber has space available, bilingual technical assistance, insurance and legal services, and record recovery services.
Associated Industries of Massachusetts has opened its Employer Hotline to both members and non-members affected by the tornados. Please call 1-800-470-6277. They provide recordkeeping and human resources technical assistance.
Springfield Chamber of Commerce, Springfield: Please contact Jeffrey Ciuffreda at (413) 787-1555 or at ciuffreda@myonlinechamber.com
UTILITIES
WMECO urges all customers to stay at least 10 feet away from any downed lines. Customers should report power outages and downed wires to 781-4300.
Columbia Gas urges all customers to immediately call 1-800-525-8222 for gas leaks or odor of gas 24 hours a day. General service calls should go to: 1-800-688-6160.
Verizon is offering rerouting of existing phone numbers to temporary locations for affected businesses, contact ellen.m.cummings@verizon.com or at (508) 624-2219. Regular customer service inquiries should contact 1-800-VERIZON.
SPACE NEEDS
Some Springfield area property owners have contacted the city to offer to help assist affected Springfield businesses in search of temporary or permanent new locations at free or greatly reduced rates:
Tower Square: Please contact Fred Christensen at (413) 374-2001 or at: fchristensen@towersquare.net
Sovereign Bank Building (and other citywide properties): Please contact Evan Plotkin at (413) 732-2158 or at: evan@splotkin.com
Colonial Building, Mill River Office Park (and other citywide properties): Please contact Doug Macmillan at (413) 736-8338 or at: dmacmillan@macmillanandsoninc.com
Monarch Place, One Monarch Place: Please contact Paul Picknelly at (413) 746-4100 or at: Paul@Monarch-Place.com
STCC Technology Park, One Federal Street: Please contact Maureen Socha at (413) 747-2753 or msocha@oconnells.com
Springfield Business Incubator, One Federal Street: Please contact Marla Michel at (413) 755-6109 or marla@admin.umass.edu
Main Street downtown properties, Please contact John Williamson(413) 736-9400 or at john@williamsoncp.com
Eastfield Mall, Please contact Julie Waniewski, (413) 543-8000 x15 or at
jwaniewski@eastfieldmall.com
Various downtown office and storage properties, Please contact Tom Dennis (413) 787-1785 or at: dennis@dennisgrp.com
1550 Main, 1550 Main Street: Please contact Zoë Agnew at 617.330.2028 or zagnew@massdevelopment.com, or Dan Moore at 413.787.2607 or dmoore@splotkin.com
82 Maple Street, office spaces with parking, Atty. Glenn Goodman. Please contact at 746-3523 or at ggoodman1961@gmail.com
Avocado Street warehouse/storage/office properties. Please contact Bill Kingston at 746-3523.
LEGAL AND OTHER SERVICES
The city urges all businesses and residents to check that any contractors hired are fully licensed, in good standing, and comply with all building code and permitting regulations.
Hampden County Bar Association is assembling a list of attorneys available to assist affected businesses. Please call (413) 732-4648 or contact via its website at: http://www.hcbar.org/category/5302/lawyer-referral-and-information-service.htm
Appleton Corporation, specializing in property management, is offering free or reduced rates to commercial property owners and businesses affected, please contact Paul Stelzer at (413) 536-8048 or at pstelzer@oconnells.com
Dennis Engineering, offering architects and engineer services to affected businesses at free or reduced rates, Please contact Tom Dennis (413) 787-1785 or at: dennis@dennisgrp.com
Purcell, specializing in site/civil engineering work and structural assessment, is offering free or reduced rates for services to affected businesses. Please contact Rohit Pradhan (860) 633 8341 or at: rpradhan@purcellassociates.com
BKM provides office services including furnishings for temporary spaces at free or reduced rates. Please contact Joe Gaffney at JGaffney@bkm.com or (413) 736-1802.
INSURANCE NEEDS
Liberty Mutual is sending its mobile operations unit to Springfield in the coming days to assist with claim needs. Location and information will be made known shortly.
Travelers Insurance has set up a mobile operations unit in Springfield at Lowe's on Boston Road.
BUSINESS/SERVICES DONATIONS
Are you a business or property owner that would like to assist with the effort to help Springfield businesses rebuild? Do you have a service to volunteer or space that could be utilized to help a displaced or damaged Springfield business? Please let us know via email at bconnors@springfieldcityhall.com and we will add your information to this resource list.