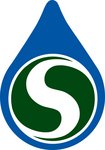 For a second year in a row, we've partnered with Springfield Water and Sewer Commission (SWSC) to bring you a limited time opportunity. If you sign up for two or more trees on your property for spring 2020, you are eligible for a free rain barrel!
We are seperate from the Springfield Water and Sewer Commissions annual rain barrel sale. If you qualify for a free rain barrel, a GGCP Forester will take your order when they do a site visit with you. If you do not qualify through our program and would like to buy a rain barrel from SWSC, check them out.
You can use the rain collected to water your new tree, garden, or wash your car. You just can't drink it!
Directions on installing your new water barrel. They do not come with the flexible converter. You can either put it directly under your downspout or purchase one at the Great American Rain Barrel Company or any hardware store. Both will work just as good!
Why Install a Rain Barrel?
In Springfield, water usage can increase to 60% from Spring to Fall.
Watering gardens, trees, cars, and filling up pools all cost money. Rain barrels collect the rain that would otherwise go into the sewer, in a barrel, for you to use it for your garden, trees, or washing your car. It's important in Springfield because we still have combined sewer overflow (CSO) discharges into the CT River.
Its only takes a ¼-inch of rainfall to fill the 60-gallon rain barrel when connected to your gutter. In Massachusetts, it rains 130 days per year on average. If the rain barrel is used during half of those 130 days, then it will collect 3,900 gallons of water per year. That's a lot of water!