Camp Star Angelina Information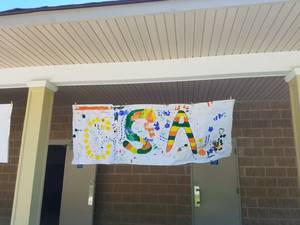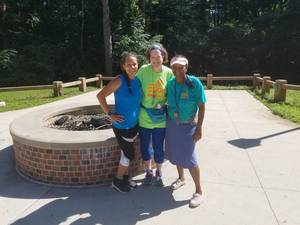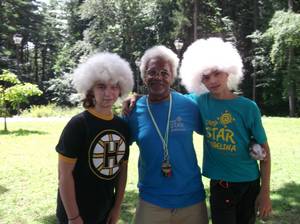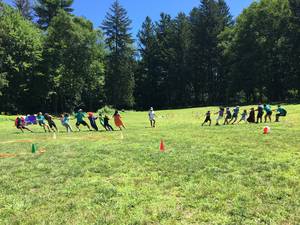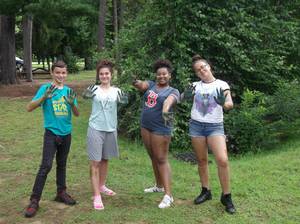 Thank you for your interest in the Springfield Park and Recreation Division's Camp STAR Angelina program. We are committed to providing new opportunities and activities for campers of all abilities to integrate, be physically active, improve social skills and have fun through their experiences. With this in mind, our programs have been carefully planned and developed for your campers.
Camp STAR Angelina is an inclusive program for youth ages 5-14, with and without disabilities. The program is offered for 6 weeks in July and August with three 2-week sessions. Camp STAR Angelina program hours are Monday-Friday 9:00 am – 3:00 pm. Camp STAR Angelina is located in Forest Park at: 300 Trafton Road, Springfield, MA 01108. Camp STAR Angelina fees include daily activities, lunch, snack, field trips, camper t-shirt and staff. For more information please check out the family handbook.
Summer 2019
Welcome Friends. We are happy to announce another summer of Camp STAR Angelina. We have been working to get ready for another great summer!
We want to make note of the important changes this year:
1. The ages have changed. Camp is being offered to camper's ages 5-14 years old.
2. We will not be providing transportation to or from the camp. All campers will need to be dropped off and picked up at camp.
3. Campers will not be registered for camp until all information including camper application, physical, immunizations and payments are received. Please get your information in quickly. There are a limited amount of spots available for all age groups. Once these spots are filled, campers will be placed on a waiting list.
Registration Deadline is Friday, June 7.
Session

Session Dates

Springfield Resident Fees

Non-Springfield Resident Fees

All Sessions:

Mon July 1st – Fri August 9th

$450

$900

Session 1

Mon July 1st - Fri July 12th

(No Camp July 4th)

$150

$300

Session 2

Mon July 15th – Fri July 26th

$150

$300

Session 3

Mon July 29th – August 9th

$150

$300
Acceptable forms of payment are cash, check or money order.
Checks and money orders must be made payable to: City of Springfield/CSA.
Send information/payments to:
Camp STAR Angelina (CSA), Attention: Krista Stott
200 Trafton Road, Springfield, MA 01108
Please click on the family handbook for more information.
Contact Information
For any questions or concerns:
Recreation Division, 413-787-6434
"The only disability in life is a bad attitude" – Scott Hamiliton
You can follow us on Facebook for updates and information at: https://www.facebook.com/campstarangelina/?ref=bookmarks
Grants / Scholarships
The rates for Camp are kept as low as possible and therefore we will not be offering sibling discounts or scholarships however please check out the following sites for possible funding.
Gandara has an Aventura Scholarship Program with Camp STAR Angelina. For more information check out the following link for more information: https://gandaracenter.org/aventura-summer-camp-scholarship-making-memories-for-springfield-youth/
If you would like to donate or become a sponsor to the scholarship program please check out the following links: https://gandaracenter.networkforgood.com/projects/55730-everyday-giving
https://gandaracenter.org/be-a-hero-to-a-deserving-child-sponsor-a-camper-in-our-aventura-summer-camp-scholarship-program/
Greater Springfield Senior Services, Inc. provides a summer camp scholarship for grandchildren. If you are a grandparent or relative aged 55 or over raising a child and you care for a grandchild under the age of 18 years old you may qualify. For more information or to apply call 413-781-8800 ext 306
WillPower Foundation (WPF) provides grants to families and individuals with different abilities living in Western Massachusetts. http://willpowerfoundation.org/overview/
Jason Hayes Foundation works to support children and young adults who have suffered from early childhood trauma including mental, physical, and emotional abuse. The Foundation exists primarily to provide scholarships to children who will benefit greatly from attending a specialized camp or program to help them work through the after effects of this trauma. http://jasonhayesfoundation.org/
Grants- This site has all different types of funding you can check out: http://www.gofreegovernmentmoney.com/grants_for_kids
Employment
If you would like to work for Camp STAR Angelina please check out the employment page: https://www.governmentjobs.com/careers/springfieldma