COVID-19 Vaccine Appointment and Distribution Timeline
COVID-19 Vaccine Appointments
CLICK ON THE LINK BELOW TO SCHEDULE YOUR APPOINTMENT
Tuesday, April 13, 2021 - Raymond A. Jordan Senior Center
Wednesday, April 14, 2021 - Behavioral Health Network
Thursday, April 15, 2021 - Raymond A. Jordan Senior Center
Saturday, April 17, 2021 - Boland Elementary School
Saturday, May 1, 2021: Boland Elementary School
COVID-19 Vaccine Availability | Mass.gov - Eastfield Mall (Curative), 1655 Boston Rd, Springfield, MA
Eligible Springfield Residents who need Help Scheduling COVID-19 Vaccination Appointment can Contact Springfield City Library and Department of Elder Affairs
Each vaccine site has a specific registration link unique to that location. Those interested in getting their vaccine appointment must first register for an appointment.
Effective immediately, during open hours, Library and Elder Affairs staff will be available by phone to assist those eligible Springfield residents who do not have access to technology to book their vaccine appointments. In order to have a successful booking, people must have a checklist of things at the ready:
Name
Birthdate
Address (if experiencing homelessness, a temporary address or street intersection or other general description)
Phone number (preferably mobile)
Email address (if they have one)
Insurance information
The Library and Elder Affairs departments encourage those who need assistance to call their local branch during open hours: (Monday, Tuesday, Thursday, Friday, at 9:00 am – 5:00 pm, and Wednesday 10:00 am – 6:00 pm). Saturday hours include: Central Library 9:00 am - 5:00 pm; East Forest Park, Forest Park, East Springfield, Indian Orchard, Mason Square and Sixteen Acres 11:00 am - 3:00 pm. Please note that Brightwood and Pine Point will not be open on Saturdays.
All library branches, with the exception of Pine Point, will be taking phone calls during their open hours. The contact information for the library branches are below:
Brightwood Branch: 413-263-6805
Central Library: 413-263-6828 ext. 215
East Forest Park Branch: 413- 263-6836
East Springfield Branch: 413-263-6840
Forest Park Branch: 413-263-6843
Indian Orchard Branch: 413-263-6846
Mason Square Branch: 413-263-6853
Sixteen Acres Branch: 413-263-6858
Residents can also contact the Raymond A. Jordan Senior Center Monday through Friday, 8:00 am to 4:00 pm with the necessary information ready. The City respectfully ask callers to be prepared to leave a message with their name and phone number so that a staff member can call the resident back in case there is no one immediate available. The contact information for the Raymond A. Jordan Senior Center is below:
Raymond A. Jordan Senior Center: 413-787-6785
Springfield Department of Health and Human Services and Behavioral Health Network (BHN) COVID-19 Vaccine Registration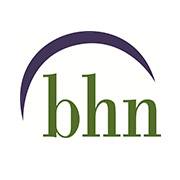 The Eastfield Mall will serve as a state COVID-19 vaccination site starting January 29, 2021. The Springfield site will have a capacity to provide over 500 vaccines per day, with plans to ramp up vaccinations to over 5,000 per day.
The Commonwealth of Massachusetts has partnered with Curative to help administer the COVID-19 vaccine.
To register for an appointment Click on the link below (Please note that due to the volume of demand and a limited supply of the vaccine, appointments will fill up quickly - we thank everyone for your patience and understanding)
COVID-19 Vaccine Availability | Mass.gov
It is important to note that the City of Springfield is not the entity that is operating the vaccine program at the Eastfield Mall
COVID-19 Vaccination Distribution Timeline
Governor Charlie Baker, Lt. Governor Karyn Polito, and the state Department of Public Health have developed a vaccine distribution timeline after extensive consultation with the Massachusetts Vaccine Advisory Group. The timeline reflects several priorities: protecting our most vulnerable, maintaining health care system capacity, and addressing inequities in health care access and COVID-19 burden.
All residents can preregister to book an appointment at a mass vaccination site at mass.gov/COVIDVaccine.
Appointments will be offered based on eligibility and available appointments nearby. It is expected that more sites will come online as part of the preregistration process in April.
Timeline for remaining groups:
April 19th: General public ages 16 years of age and older
The full timeline is available at mass.gov/COVIDVaccinePhases.
The Commonwealth and the City of Springifeld are currently in Phase I of the COVID-19 vaccination plan. For more information on states COVID-19 vaccination phase plan please visit the state website HERE
Learn more about the groups in each phase of the COVID-19 vaccine distribution timeline.
The timeline reflects several priorities: protecting our most vulnerable, maintaining health care system capacity, and addressing inequities in health care access and COVID-19 burden.
This list will be updated Tuesdays and Thursdays by 5pm in response to questions submitted via COVID-19-Vaccine-Plan-MA@mass.gov.
Vaccine distribution in MA will occur in a phased approach:
COVID-19 vaccine frequently asked questions